Fiscal Year Final and April 2021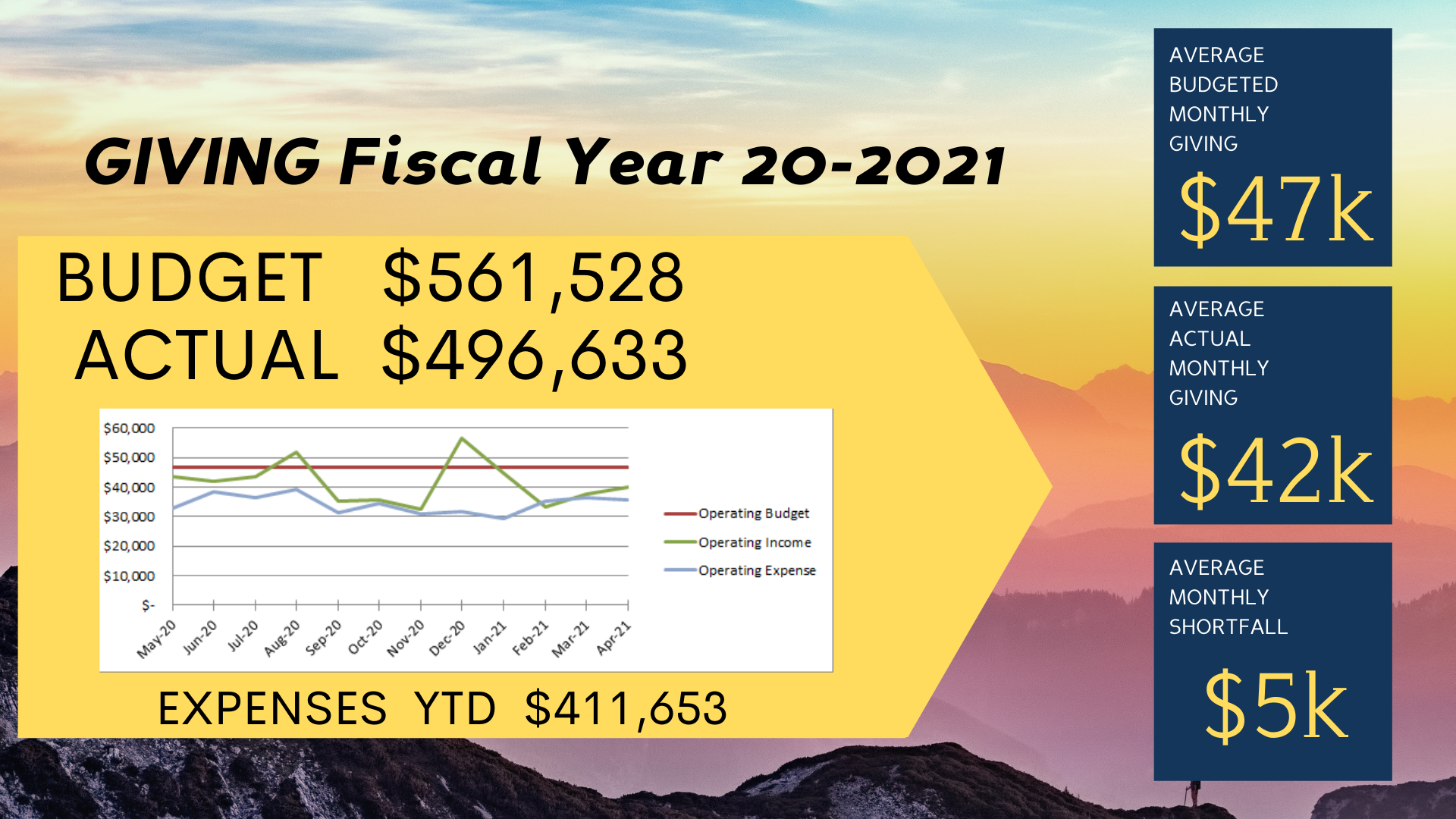 At the business meeting last week I shared the numbers through March. Here is the updated version with April included. You faithfully gave this year! Even though many of you we have not seen all fiscal year long, and yet you faithfully gave.
Part of the reading plan at the end of April was Hebrews 11 containing the familiar verse "Now faith is the assurance of things hoped for, the conviction of things not seen." Then the author goes on with many statements that start with "By faith..." followed by numerous examples where we see people in the Bible stepping out in faith. That is true of all of you this year with so much uncertainty, unrest and difficulty this year you gave 'by faith'.
Thank you for providing what was needed this fiscal year. Now as we enter into a new fiscal year we humbly ask that you continue listening to God and give by faith. Following the above passage we find in Hebrews 12
"Therefore, since we are surrounded by so great a cloud of witnesses let us also lay aside every weight, and sin which clings so closely, and let us run with endurance the race that is set before us, looking to Jesus, the founder and perfecter of our faith, who for the joy that was set before him endured the cross, despising the shame, and is seated at the right hand of the throne of God."
Let's enter into Fiscal year 2021-22 with faith in Jesus who brings us endurance as we reflect on all He did for us.