Believe the Best this Fiscal Year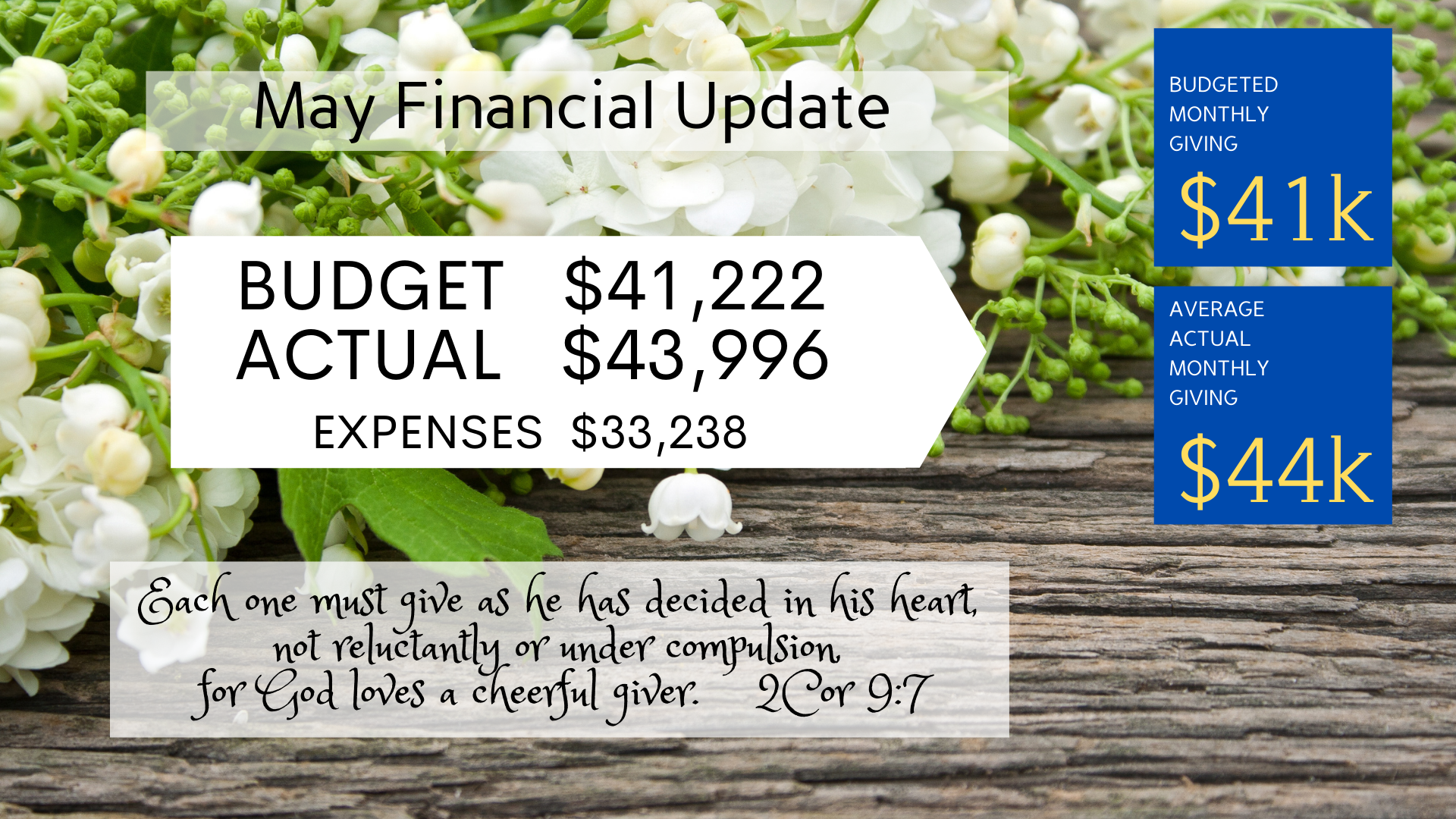 Believing the Best
As we begin a new fiscal year, I believe the best about where it will take our church. Just as January brings new hope to each new year and we make resolutions for the year ahead, the new fiscal year is the same for the leadership who devise the annual budget. This version of these 4 verses sums up what I am hopeful to see in the new fiscal year :
4 Love endures long and is patient and kind; love never is envious nor boils over with jealousy, is not boastful or vainglorious, does not display itself haughtily. 5 It is not conceited (arrogant and inflated with pride); it is not rude (unmannerly) and does not act unbecomingly. Love (God's love in us) does not insist on its own rights or its own way, for it is not self-seeking; it is not touchy or fretful or resentful; it takes no account of the evil done to it [it pays no attention to a suffered wrong]. 6 It does not rejoice at injustice and unrighteousness, but rejoices when right and truth prevail. 7 Love bears up under anything and everything that comes, is ever ready to believe the best of every person, its hopes are fadeless under all circumstances, and it endures everything [without weakening]. 1Cor 13:6-7 (Amplified Bible Classic)
These verses about love are not just for weddings they are for everyday life with ALL the people you encounter. Jesus asks us to love God and love others. (Matt 22:37-39) I picked the Amplified version above because it asks us to believe the best of every person in verse 7. What does it mean to believe the best? Believing the best has the essence of grace at the heart of it. The only way to extend grace to all the individuals that you meet is by allowing the Holy Spirit to work through you and in you to change your heart.
How do you anticipate this "new year" will be at Meadows Christian Fellowship? I would appreciate hearing from you to know how you will be instrumental in God's plan for this fiscal year 2021-2022. The graphic above shows we are off to a good start in the first month of our fiscal year. Thank you for your faithfulness with your time, tithes and talents. We ask for your prayers daily as you ask God where he will use your gifts and talents as well as prayers of protection for His church. Pray for wisdom and discernment for our leadership and for people to know us by our Love.