Preparing for Worship - November 28, 2021
For many of us, "Black Friday'' signals the beginning of the Christmas shopping season. But for the church, it's the first Sunday of Advent that tells us that the Christmas season is officially here! Here at Meadows Christian Fellowship, we love to focus on "the reason for the season" by engaging in the tradition of Advent every year. The church building is decorated, and there is a sense of excitement and anticipation as we look forward to celebrating the birth of our Lord and Savior, Jesus Christ.
This week, our opening Call to Worship, based on Philippians 4:4-5, calls us to rejoice in the hope of Christ's coming, and will prompt our response in song, Come Behold The Wondrous Mystery. Then, our first Advent candle lighting of the year will be done by Caleb and Katie Copeland, focusing on the Advent theme of HOPE. The songs O Come Emmanuel and Christ Our Hope In Life And Death will be our response together to the hope of the coming Savior.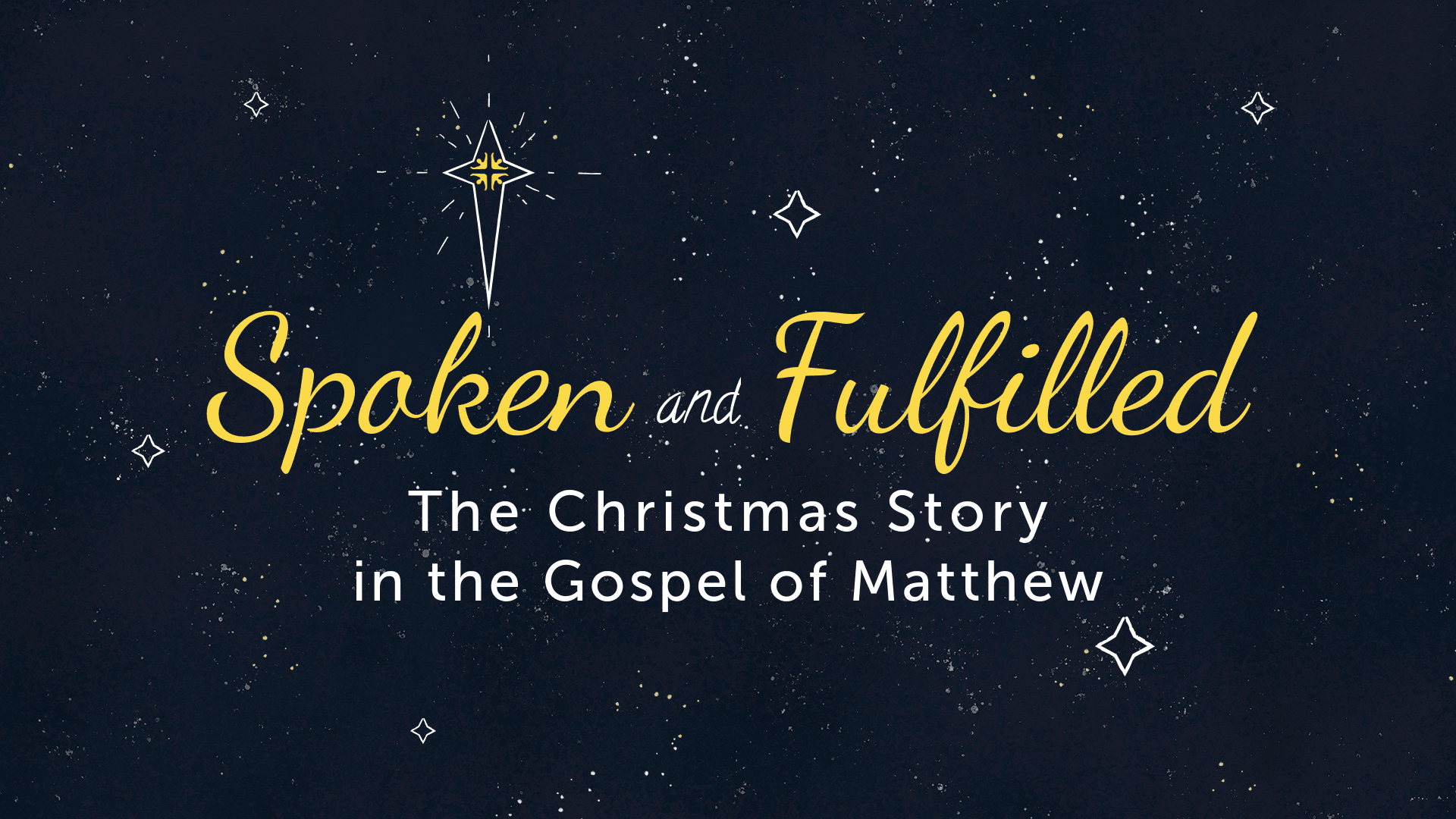 Since it's the last Sunday of the month, it's our Family Fellowship Sunday, when we gather intentionally, kids and adults, in one service to worship together both as families and as the larger church family. So after a brief welcome, Mark Barnes will lead a special Kids' Time and a prayer for today's message. Stewart Pattison then opens our new Advent sermon series, Spoken and Fulfilled, with a message from Matthew 1:1-17 focusing on the genealogy of Christ. The song Come Thou Long Expected Jesus will give voice to our response to God's spoken and fulfilled Word, and points us to the Communion table. We'll close with a prayer for our Giving, and be sent out with some brief Announcements and a Benediction. And make plans to stay after the service for our monthly Fellowship Lunch!

Please tell us how we can be praying for you. You can drop a prayer request card in the giving box in the atrium, or send your prayer requests to: prayer@meadowsfamily.org.
We hope you'll be in a spirit of preparation this Advent season. You can prepare for gathered worship by prayerfully reflecting on the songs and Scriptures above. This week's song playlist can be found on Spotify and YouTube. There will also be an Advent Bible reading plan that we will be making available soon. Everything you need to know about our Sunday worship services can be found on our website at meadowsfamily.org/sundays.
I look forward to worshiping with you on Sunday!
Mark