Preparing for Worship - January 16, 2022
As David cries out to God in prayer in Psalm 86, he proclaims, "you are great and do wondrous things; you alone are God!" These words will gather us in worship this week and prompt us to echo David's declaration as we sing Great Things. The song Behold Him further points us to Christ, and beholding Christ in song will move us all the more to behold him in Scripture as we read Revelation 21:1-7 and respond with Christ Is Mine Forevermore. After a prayer over our Giving and a few brief Announcements, we will pray for and dismiss all kids aged 3 yrs to 5th grade to Children's Church.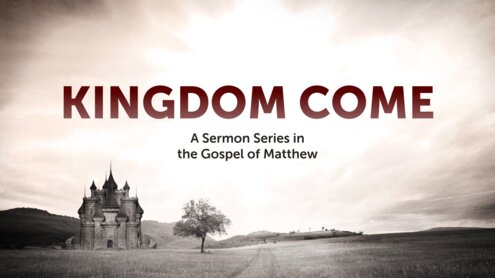 Then, this week Stewart Pattison continues our Kingdom Come sermon series by examining the temptation of Christ found in Matthew 4:1-11. We'll respond together in song with Jesus Firm Foundation and be sent out with a Benediction. Please tell us how we can be praying for you. You can drop a prayer request card in the giving box in the atrium, or send your prayer requests to: prayer@meadowsfamily.org.
Last week, Stewart challenged us to pray that the Spirit would be at work in our worship together. Will you pray and prepare for gathered worship this Sunday? Prayerfully reflect on the Scripture and songs above and come with a heart and mind fully ready to engage in worship of the Lord together. This week's song playlist can be found on Spotify and YouTube. Everything you need to know about our Sunday worship services can be found on our website at meadowsfamily.org/sundays.
See you on Sunday!
Mark