In 2022 let your heart be steady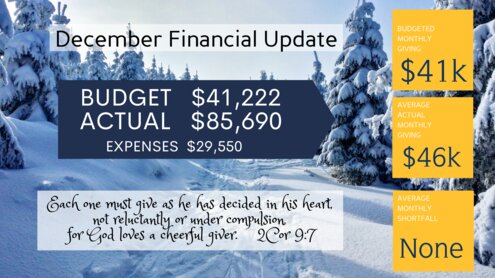 "Good will come to those who are generous and lend freely, who conduct their affairs with justice." Psalm 112:5
A month ago we were celebrating Christmas and the magical season of giving. Is giving your love language? It is for my sister. She has always had the gift of generosity. She literally has given clothes off her back to people in need. I witnessed it more than once. She loves to give good gifts to those she loves and also to total strangers. It brings her joy to see the smile on a person's face. If you go to her house you will not leave empty handed. Do you know someone with that generous spirit? I am so thankful she is my sister. Not just because she gives me great gifts but because she challenges me to be more generous too.
If you read all of Psalm 112 there is no promise that everything is great in the life of this generous giver. It speaks about how the generous giver is "not afraid of bad news" because he trusts in the Lord; "His heart is steady" it says. The psalm talks about him "distributing freely;... giving to the poor".
December is the month when an abundance of offerings come in resulting in erasing any shortfalls we had during the fiscal year. This year was no different. Your generosity was amazing this calendar year and will pave the way for great things here at Meadows Christian Fellowship. Thank you for your faithfulness and keeping a "steady heart'' in times of uncertainty.
You will notice the income number is higher than the report sent out earlier in the month. That is the case in December due to the gifts received postmarked Dec 31st and the online gifts received in January. Thank you so much for your faithfulness to give so generously. The income this month provided 208% of the operating budget. Expenses were a little higher than last month. The one significant expense was due to repairs done to our HVAC equipment replacing a duct on the roof that completely rusted through and the installation of a new sensor so that the boiler would work properly among other things that were found during the maintenance in the fall.
Today you will receive your giving statement by email. The rest will receive it by mail if there is no email in our records. If you need a printed version please let me know at the welcome center. God's richest blessings to each of you in 2022.