Preparing for Worship - June 26, 2022
It's a special time of worship together this week as we highlight and celebrate our Caring Friends ministry! We'll begin as the Goodwin family leads us in a Call to Worship from Psalm 103:1 and a response in song of 10,000 Reasons (Bless the Lord). Then Sharon Rickerson and our Caring Friends will give us a taste of their ministry as we all worship together as the beautiful and diverse family of God in Christ.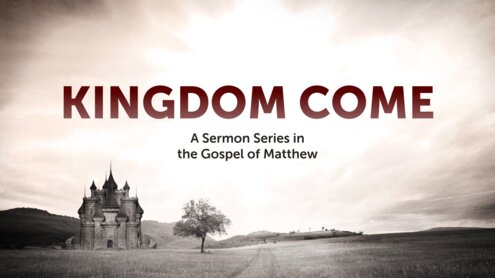 Since our Children's Church ministry is taking a break for the summer, all kids will remain in the service this week. (There will be nursery care available for ages 0-2 yrs.) After a prayer for our Giving and a few Announcements, we will have a special Kids' Time and some activity bags for all of our young worshipers! Then I'll have the privilege of continuing our Kingdom Come sermon series with a focus on Matthew 7:15-20 and Christ's teaching on "A Tree and Its Fruit." We will respond to the word as we take Communion together, sing In Christ Alone, and close our service with a Benediction. Please let us know how we can be praying for you. You can drop a prayer request card in the giving box in the atrium, or send your prayer requests to: prayer@meadowsfamily.org.

Please prepare your heart and mind for worship this week. Spend a few moments prayerfully reflecting on the Scripture and songs above. Come with a heart and mind prepared for gathered worship, and pray that God will build up his church and glorify himself. This week's song playlist can be found on Spotify and YouTube. Everything you need to know about our Sunday worship services can be found on our website at meadowsfamily.org/sundays.
See you on Sunday!
Mark