Preparing for Worship - August 7, 2022
We gather on Sundays as God's people recognizing that it is a day for worship. "This is the day that the LORD has made," says the psalmist in Psalm 118. "I will rejoice and be glad in it!" This is our call to worship this week, a call to claim this day as a day of worship, rejoicing with gladness in it as we sing Today Is The Day. Then, 2 Corinthians 6:2 frames this "day" even further, as Paul quotes the prophet Isaiah and then concludes, "Behold, now is the favorable time; behold, now is the day of salvation." Today is a day of worship, because we live in the gospel age, the day of salvation through the crucified and risen Jesus Christ! In response to this truth we continue our worship as we sing Yet Not I But Through Christ In Me and God Is For Us.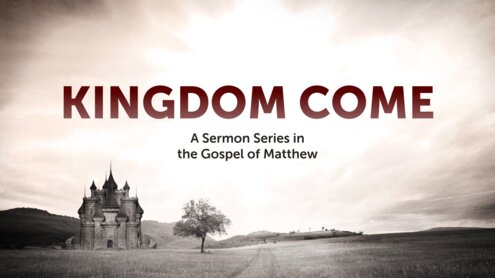 After a prayer for our Giving and a few Announcements, we'll have a special Kids' Time and some activity bags for all of our young worshipers. Then, Mark Barnes continues our Kingdom Come sermon series this week as he explores The Cost of -Following Jesus in Matthew 8:18-22. In response to God's Word we will sing Christ Is Enough and close our service with a Benediction. Please let us know how we can be praying for you. You can drop a prayer request card in the giving box in the atrium, or send your prayer requests to: prayer@meadowsfamily.org.
Take some time to prepare for this day of worship by finding a few moments for prayerful reflection on the Scripture and songs above. Pray that God will build up his church and glorify himself through our worship. This week's song playlist can be found on Spotify and YouTube. Everything you need to know about our Sunday worship services can be found on our website at meadowsfamily.org/sundays.
See you on Sunday!
Mark