Preparing for Worship - March 19, 2023
In our Kingdom Come sermon series we've just wrapped up Matthew chapter 12 last week. Now, we are taking a brief pause in that series as we see Good Friday and Easter on the horizon. This week we'll begin to focus the attention of our worship even more on the crucifixion of our Lord Jesus Christ and all that God's "suffering servant" endured for our sake.
Our Call to Worship will be from Psalm 89 with an expression of praise for God's covenant promises given to David and ultimately fulfilled in Christ. These words from the Psalms invite us to worship and lead us to sing with joy that God Is For Us. Then as we read from Colossians 2:6-14 we'll see the gospel fulfillment of God's covenant promises even more clearly through the person and work of Jesus. Following the exhortation to be "rooted and built up in him" and "abounding in thanksgiving" we'll respond together to sing Jesus Paid It All and In Christ Alone.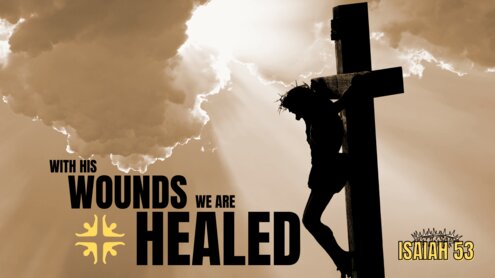 Following our time of worship through Scripture and song, we will pray over our Giving and have a few brief Announcements. We'll also have our special Kids' Time with some fun and engaging activity bags afterward for all of our young worshipers! Then Mark Barnes will begin our With His Wounds We Are Healed sermon series with a message from Isaiah 53:1-3. We'll close with a response of worship to the Man Of Sorrows, Jesus Christ, who suffered and gave his life for us, and be dismissed with a parting word from the Scriptures in our closing Benediction.
Do you need prayer? Please let us know how we can be praying for you. You can drop a prayer request card in the giving box in the atrium, or send your prayer requests to: prayer@meadowsfamily.org.
Find an opportunity this week to prepare your heart and mind for worship by engaging with the Scripture and songs for the week, and asking God to use our time together to build up His church and glorify Himself. This week's song playlist can be found on Spotify and YouTube. Everything you need to know about our Sunday worship services can be found on our website at meadowsfamily.org/sundays.
See you this Sunday!
Mark