Preparing for Worship - May 28, 2023
This week we open with words from Psalm 40. This Psalm calls us to put our trust in the Lord and to proclaim his deeds, enjoining us to seek him and to find our joy in him. The Psalm concludes asking of the Lord, May those who love your salvation say continually, "Great is the Lord!" and prompts a response of worship for us to sing Great Are You Lord. As those who love the salvation of the Lord, we proclaim the gospel truth of Galatians 2:20 and celebrate the life that we have in Christ as we sing Grace Alone and Grace Greater.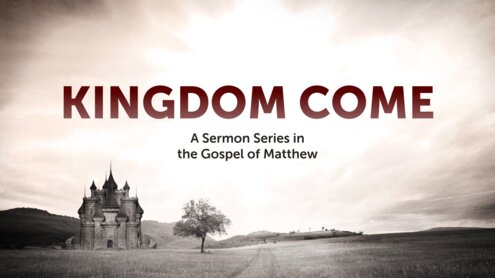 After our time of worship through Scripture and song, we will pray over our Giving and have a few brief Announcements, followed by a fun and engaging Kids' Time for all of our young worshipers. (Kids, don't forget to grab your activity bag!) Then, Stewart Pattison will be continuing our Matthew sermon series, Kingdom Come, with a message from Matthew 13:53-58 as we see Jesus Rejected at Nazareth. We'll close our time of worship in song, celebrating the day the Lord called us out of darkness into his Glorious Day, and then be sent out with a Benediction.
Do you need prayer? Please let us know how we can be praying for you. You can drop a prayer request card in the giving box in the atrium, or send your prayer requests to: prayer@meadowsfamily.org.
Find a few moments this week to prepare your heart and mind for worship by engaging with the Scripture and songs for the week, and asking God to use our time together to build up His church and glorify Himself. This week's song playlist can be found on Spotify and YouTube. Everything you need to know about our Sunday worship services can be found on our website at meadowsfamily.org/sundays.
See you this Sunday!
Mark