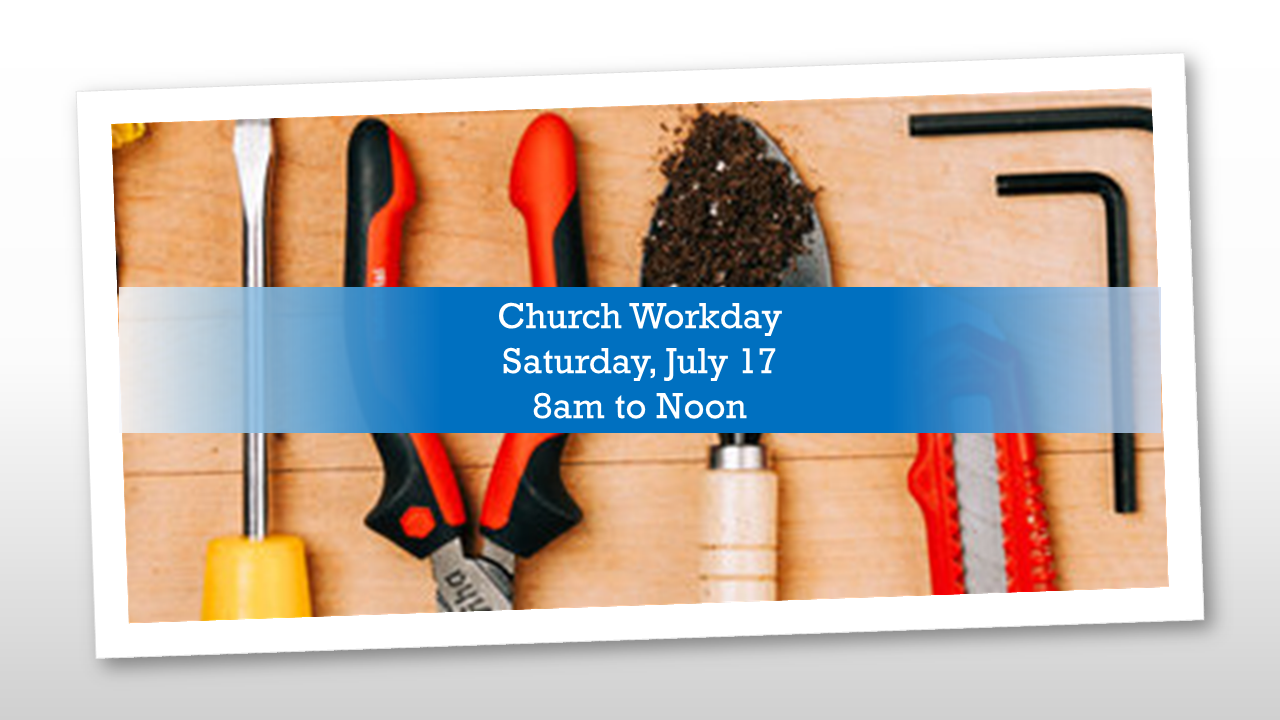 Workday - Jul 17, 2021 Project List - This is just a list. We will get done what we can in the time and with the people we have.
Painting Center Building Entry and Window Frames - If you're comfortable on a ladder or scaffolding and you're okay with a paintbrush, this job is for you.
Move and set scaffold (stored in the garage)
Scrape and Paint Window Frame
Paint is Ultra Spec 500 - Black Beauty
Dan Kosrow started on the North Side of the building this week. At the workday, we will finish the North Side and move to the South Side.
Carpet removal and floor prep - If you're more geared to demolition and don't mind working up a sweat, then this job is for you.
Removing the carpet in the upstairs small conference room that is part of the loft
Removing the carpet in the Center entryway
If there's time and expertise, we will begin laying carpet tile in both locations.
Hanging Whiteboards - If you're a bit more detailed, can use a drill, and work together with at least one other person, then this might be a good fit.
One in room 109 on the North wall to the Left of the Door offset toward the door.
One in Room 110 on the East Wall to the left of the doorway leading to the hall with storage rooms, centered on the wall.
Install TV mount in Kingfisher Room (main floor workroom) - Installing some wall anchors and attaching the mounting hardware to a TV.
On the North wall to the left of the counter, centered above the wall outlet.
Maybe you've even done this at home. If so, it would be a big help to have you do it here at church too.
Wall Prep and Painting in Room 107- Water has caused the paint to deteriorate and the radiator cover to rust away. If you're willing to get a bit dusty and dirty and like to see your work make a big difference in appearance, this job is for you.
Remove radiator cover from the wall - this will be thrown away and not replaced - this room was converted to forced air several years ago.
Scrape and/or sand to remove old paint as best you can
Paint with Kills Primer
If time - Apply final coat of paint
Lighting in Mainfloor Women's Restroom - The lighting situation in this restroom has gotten awful. Sorry ladies. If you have a basic understanding of electricity or if your last name is Goding, this job is for you.
Replace ballast and bulbs over sinks
Prop up the vanity with 2x4s before beginning work to protect it if you stand on it. Try not to stand on it.
Remove the old ballast and connect the new
Replace bulbs if necessary
Install Push Plate and Pulls on Main Bathroom doors - To simplify access to the restrooms, we will remove the doorknobs and install push plates and pull handles. This is a simple but detailed project. If that sounds fun, this job is for you.
Remove doorknobs and Install plates and pulls
Window screen cleaning around lower level windows on south and west sides - Screens on windows are great. Yet, when they're near the ground, the wind blows all sorts of stuff into them. This could be a fun job for a family to do.
Carefully remove the screens
Blow them with an air compressor
Wash the outside of the window
Reinstall the screen
Remove Dead Boxwood Bushes in the front planter - The winter was hard on several of our boxwoods in the front flower bed. While we are not quite ready to plant anything else, we would like to remove the dead bushes. If working in the garden is your thing, this would be an excellent job for you.
While the church has a variety of tools, here's a list of tools that would be helpful
Drill/Impact Driver
Screw Drivers
Nut Drivers Driver
Air Compressor (portable) with blower attachment
Prybar
Grinder or Sander
Wire brush
Shovel
Rake
Work Gloves
Box Cutter/Carpet Knife
Knee Pads
Level (short and long)
Tape Measure