Giving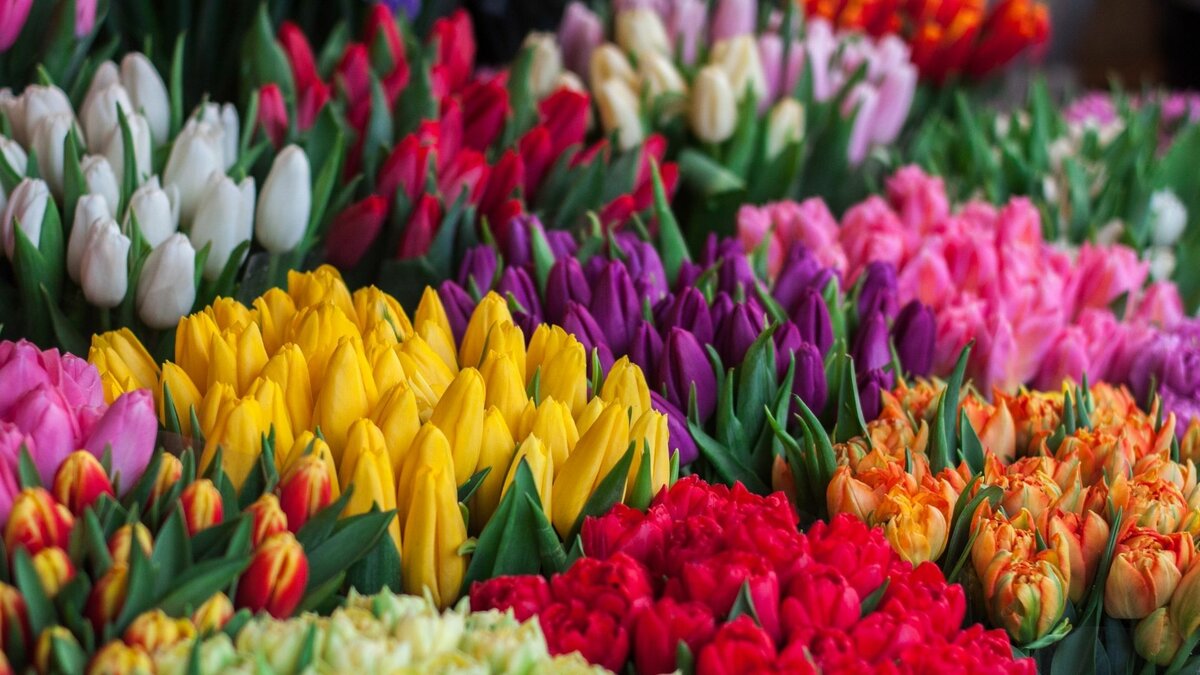 Thank you for your generosity.
You can mail a check, give via text @ 847-978-4078, or click below to give online via Breeze. Your giving furthers the work of God and His kingdom through our Fellowship.
Give Online
Treasurer's Update
February Income
Susan Herold • March 06, 2021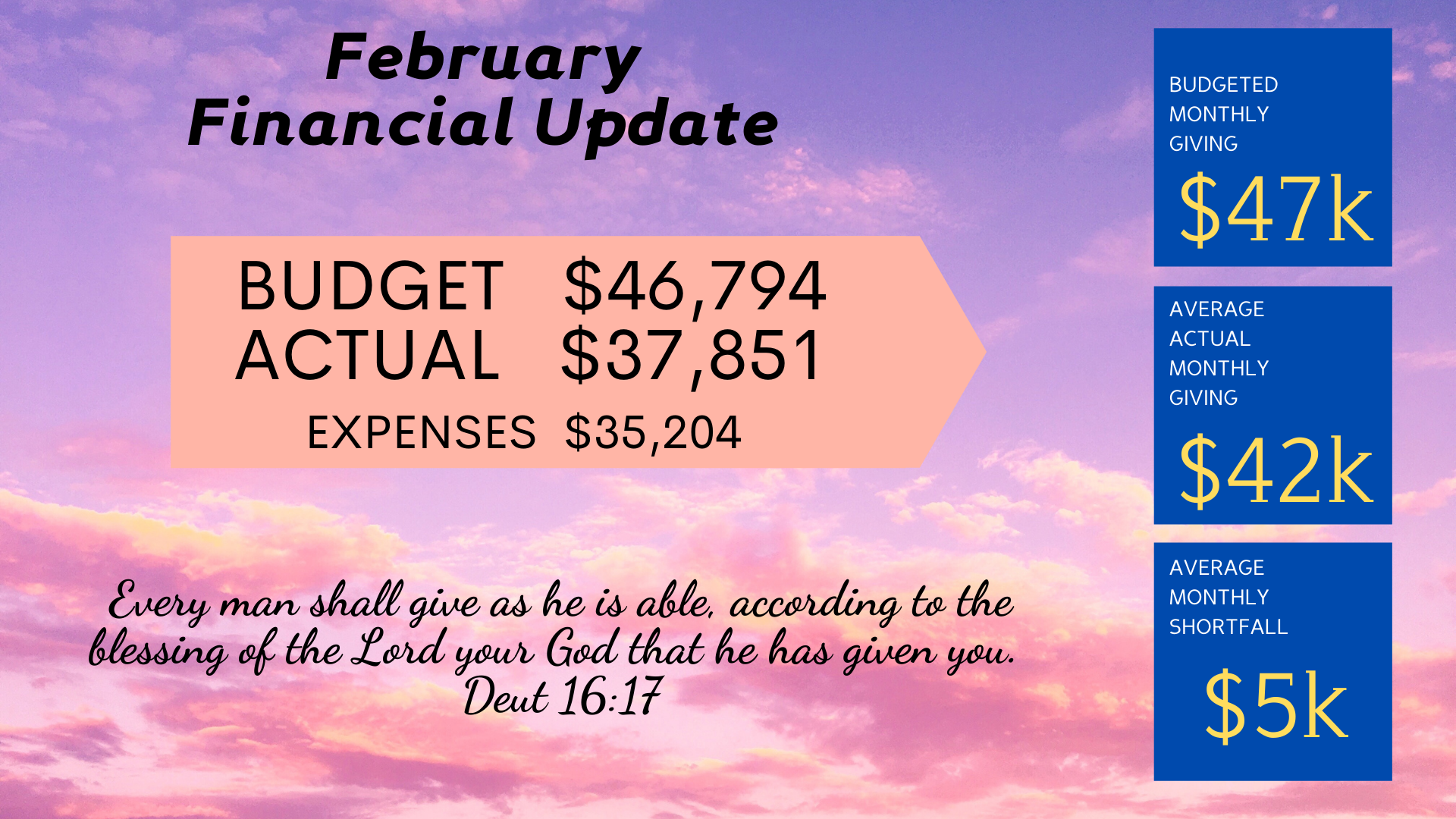 "We make a living by what we get, but we make a life by what we give."
Winston Churchill
This quote from Winston Churchill makes me think of Luke 6:38 "Give, and it will be given to you. A good measure, pressed down, shaken together and running over, will be poured into your lap. For with the measure you use, it will be measured to you."
If anyone asked me how Meadows Christian Fellowship is doing in that regard I would say Meadows knows how to live this out in their day to day life. This is a generous fellowship. Generous with your time, talents and finances.
It is beautiful to see our children giving from their allowances and baby-sitting money. They recognize or have been trained up to recognize that what they have is not theirs but a gift from God to be shared. I pray they see the blessings that are promised in this verse. Sometimes your 'talents' are multiplied in monetary ways but more often it is a surprise blessing that you couldn't imagine. God is good and loves to bless his children. He knows our hearts and provides what we need.
Read more
January Income
Susan Herold • February 06, 2021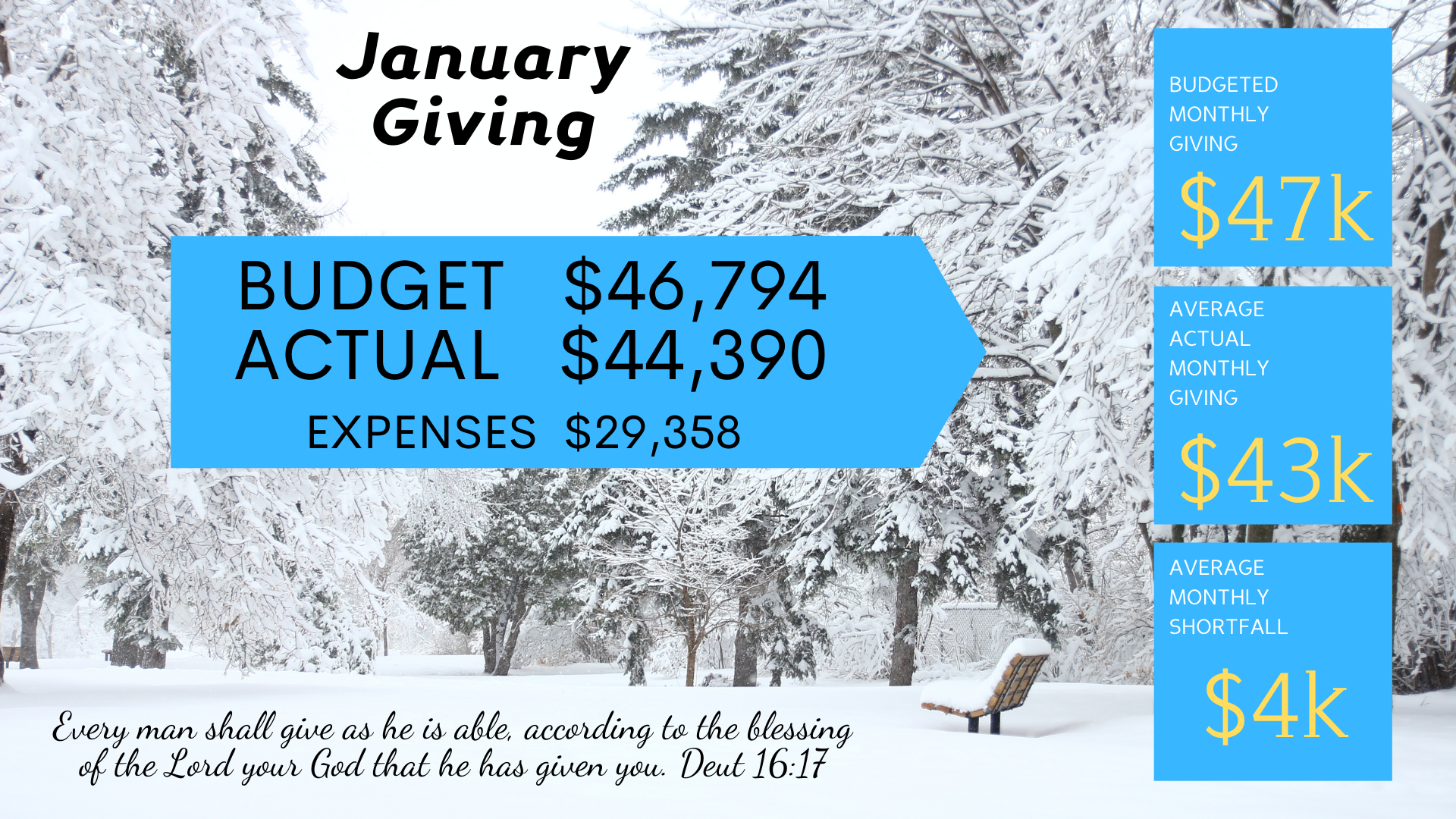 Welcome to the monthly financial blog. I will provide a monthly update for you to clearly see the income received and compare it to the expenses for the month. On first glance we look like we are falling short of the goal as we have not met the budget at 100%. Then when you compare the income to expenses it looks like we are in great shape. A surplus above our expenses! That is true. We are working hard to make sure that the heat in the building is low, auxiliary appliances are unplugged and many resources are not being used. Of course spending is low due to many ministries not meeting in their traditional manner.
The budget was formulated to provide for an additional staff member to provide care and teaching for our children and youth. The elders and staff continue to pray about clarity regarding hiring a pastor in this important role. More will be presented at the end of this month.
Thank you for your faithful giving during this uncertain time. It has been a privilege and an inspiration to see your giving pour into the mailbox when we are not meeting whether with a stamp or electronically.
Do you want to check your giving record? Comment Below and I will send you all the tools you need.
Read more